Collins Maher Martin Architects : COMMA : RIAI Registered Architectural Practice : ISO 9001 : est 1947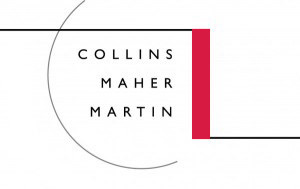 Dublin based international architectural practice providing creative solutions in the built environment for more than 60 years
People
Comma Are:
DIRECTORS
Paul Martin, FRIAI
A fellow of the Royal Institute of the Architects of Ireland, Paul has extensive experience in the administration of complex projects with particular specialist expertise in the leisure sector.  Paul heads up Comma's Africa office and has a deep understanding and knowledge of construction and development in the region.
Stephen Collins, FRIAI
With many years of experience in large scale, mixed use and commercial architecture, Stephen has worked on numerous developments with high profile commercial clients.  He has also worked on many schemes of public and voluntary sector housing for Local Authorities and Housing Associations. In addition to his architectural qualifications Stephen has undertaken additional study in Project Management and holds a Higher Diploma in Building Project Management from UCD.
Erik Maher, MRIAI
Combining expertise in retail architecture and conservation, Erik has particular experience designing commercial  fitouts in historically sensitive settings as well as high end residential architecture. Erik holds additional qualifications in architectural conservation and business.
EMPLOYEES
Joe Lynch, Surveyor
Brid Martin, Architectural Technician
Magda Stawarz, Architect, MRIAI
Richard Taaffe, Architect, MRIAI
Andrew Yeoh, Assistant Architect, MArch (WIT)
Alanna Holmes,  Assistant Architect, MArch (UCD)
Mahrukh Shah, Assistant Architect, MArch (UCD)
Joan Donovan, Secretarial
Aileen  Considine, Accounts